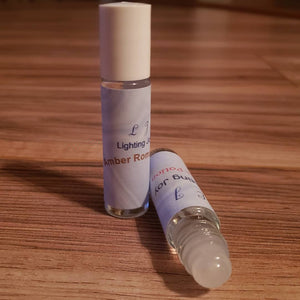 Now your favorite candle scents are in perfume/cologne form!
Made with Coconut Oil and Premium Fragrance Oil or Essential Oil, these highly concentrated fragrances are sure to delight your sense of smell.

***Note: Some essential oils, especially those in the citrus family, have a tendency to "break down" and lose their scent quicker when exposed to ultraviolet light. Please be sure to keep your roll on bottles away from direct sunlight.