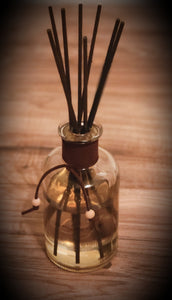 Invite calming scents into your home without the wick of a candle.
Lighting Joy's reed diffusers are made from high quality essential oils or fragrances and contain 6 fluid ounces.

Set these diffusers anywhere in your home for a long lasting scent.

***Note scents may take a little while to travel up the reed to fill your space. Simply flip the reeds a couple of times within the first hour of setting your diffuser out and you will notice the scent start to release. Anytime you feel the scent isn't strong enough, flip the reeds again.